Sponsor Beantown Bash
What is Beantown Bash?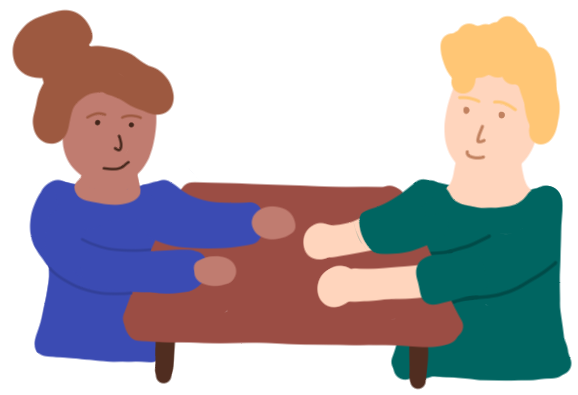 Create. Connect. Kaboom!
Beantown Bash is a Boston based hackathon bringing together high school students of all backgrounds to create meaning. Through a weekend of programming, collaborating, and learning, participants will build content-rich projects, network with peers throughout the Boston area, and discover the value of their passions.
What is a hackathon?
Hackathons are 24 to 48 hour programming events where participants brainstorm ideas, form teams, and prototype projects, ranging from a basic portfolio website all the way to a machine learning enabled app that helps you find the nearest recycling bin (yes, this was done at a hackathon). After hours of work, participants showcase their project to selected judges.
Students usually go to hackathons to meet new people, discover new technologies, network with companies, and win cool prizes.
Why another hackathon?
Because Boston needs one.
Boston (Beantown) is the mecca of hackathons, but as time has progressed, Beantown hackathons have lost their meaning. They now emphasize prizes and big titles, rather than collaboration and learning. Participants are incentivized to create hollow pitch decks; very little programming, ideation, or learning is done at hackathons anymore.
Beantown Bash is redefining "hackathon"; by implementing a participant oriented judging system, inviting heartfelt speakers, and fostering an environment of play, we are bringing attention back to creating.
Who are we?
We're a tight-knit group of programmers, designers, and event hosters that have known each other since middle school.
We've run national hackathons amassing 780+ attendees, hosted panels with guests like Grant Sanderson (3Blue1Brown) and Bjarne Stroustrup (creator of C++), and organized the Eastern Massachusetts District Championship for FIRST Lego League.
Increasing diversity.
In a recent industry survey by Wiley, nearly 5 in 10 young tech workers cited that one of their main motivations to work in the field was formed in high school.
At the same time, Black and Hispanic Americans only represent 10% and 11% of the technology industry, while females make up only 42%.
There is a disparity in tech right now, and Beantown Bash seeks to fix that.
With a team including gender minorities and all 2nd generation Americans, we strive to provide those with less opportunity the chance to get into technology. Beantown Bash will cater towards students from low-representation, low-income backgrounds and provide all participants with the resources to pursue technology.
Why sponsor us?
Your support will forge an unforgettable experience for 150 high schoolers in the Boston area.
From providing students the resources to learn how to program, to connecting them with like-minded peers, Beantown Bash is not just an event, it is an experience. By supporting us, you will be diversifying the Boston tech scene and allowing high schoolers to discover what they love.
How can I help?
To foster a space for creation and innovation, Beantown Bash needs your help!
We are looking for sponsors who can provide funding, swag, prizes, and mentors to support the event.
Funding
Any donation helps cover Beantown Bash's financial costs.
Swag
Show off your company's swag! (t-shirts, stickers, keychains, water bottles, and more)
Prizes
Provide your company's products or gift cards for our winners.
Mentors
Send a company rep to mentor students.
Food
Provide food or drinks for the event!
We will consider the value of swag, prizes, and food to determine which tier of benefits your organization qualifies for.
Sponsor Benefits
Tier Table
| | Bronze | Silver | Gold | Platinum |
| --- | --- | --- | --- | --- |
| | $100+ | $500+ | $1,250+ | $2,500+ |
| Send Mentors | | | | |
| Provide Resources (cloud credits, free trials) | | | | |
| Distribute Branded Materials (stickers, pens, company swag) | | | | |
| Access Participant Information (resumes, GitHubs, and event statistics) | | | | |
| Booth at Event | | | | |
| Logo on Website | Very Small | Small | Medium | Large |
| Social Media Promotion | | Instagram, Facebook | Instagram, Facebook, Newsletter | All Materials |
| Logo on T-Shirts | Only company name | Small | Medium | Large |
| Pre-Event and Post-Event Email | | | | |
What will your money do?
Your money is not going into a black box; it will have a real world effect on 150 high schoolers' lives. Below is a breakdown of the impact of your donation and how it provides an unforgettable experience for our participants.
$100
Website
Technical infrastructure
$500
Provide snacks and beverages
$1,500
Provide lunch for all participants
Cover costs for swag and merchandise
$2,500
Provide prizes for participants
$5,000
Provide all meals (breakfast, lunch, dinner) for all participants
$10,000
Fulfill all needs and guarantee an unforgettable experience to all participants.
You're in good company.
See who else is supporting us.